About Us
Idemitsu Lubricants America (ILA) is committed to providing quality, innovation and service to our customers around the world. Our dedication is proven with over a century of unsurpassed quality, superior product development and exceptional customer care in world-wide. As a 100 % subsidiary of Idemitsu Kosan, we are a member of the Idemitsu group, one of the top ten lubricant manufacturers globally.
A Note From Our President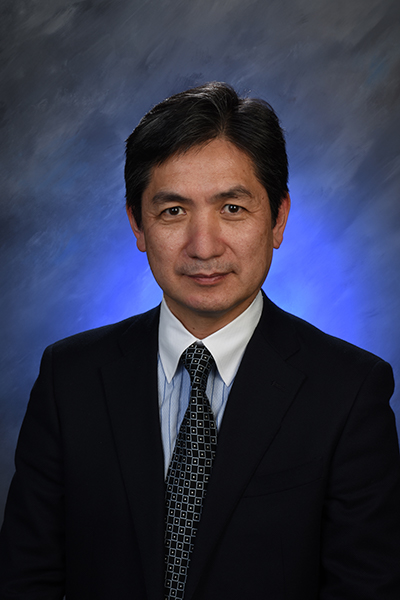 I am delighted to re-join the Idemitsu team after having previously worked in the United States and look forward to spearheading a team of highly dedicated professionals that share our founder's vision to always prioritize the needs and interests of our customers first.
Our commitment to creating the next generation of earth-friendly lubricants, designed to keep our world moving, is based on the belief that our lubricants should help solve real-life challenges. We lead the charge in the industry, utilizing our 100-plus years of knowledge and technology to develop high-performance, clean-burning lubricant products born from our perpetual collaboration with the world's top automakers and machinists.
It gives me immense pleasure to lead Idemitsu Lubricants America at a time where our growth and trajectory within all key business segments, including factory-fill, OES, aftermarket and industrial, look highly promising and exciting. My team is committed to delivering world-class lubrication solutions that meet and exceed the needs of our customers through effective market intelligence, continuous R&D, efficient manufacturing systems, strict quality control protocols, and customized marketing and sales support.
At Idemitsu Lubricants America, our success is attributed to and driven by the outstanding support and loyalty we receive from our customers, vendors and community. They are our motivation for our unyielding drive for success. To this effect, we have committed ourselves to a new global vision that strives to capture the essence behind this mission:
"Our Fluid Intelligence, Your Life's Excellence"
As is evident, our resolve and push for new breakthroughs is ever "fluid", as we continue to embrace continuous innovation in pursuit of intelligent lubrications solutions that touch people's lives and improve the quality of their experiences.
"Life's excellence" is marked by many things: a greener and cleaner environment for our children, technological advances that simplify life and allow us to spend more time with the people we love, sharing knowledge to help each other grow, and providing compassion and support to those in need. At Idemitsu Lubricants America, we are committed to realizing this global vision.
Please feel free to share your views and feedback with our customer service team – you can rest assured that we value every comment received and use them for continuous improvement.
Thank you for visiting our website, I hope you enjoy your stay here.
Best Wishes,
Noriaki Ito
President
Idemitsu Lubricants America Corporation
Our Hybrid Management Method
ILA has combined the very best of the American and Japanese management styles to create a hybrid management system that maximizes the strengths of each. This formidable combination has developed into a robust system that encourages innovation, high quality and laser-like customer focus.
Management Principles
Over a century of experience has been handed down through our management principles. Since its establishment, Idemitsu has been practicing the concept of "respect for human beings" while doing business, and has sought to meet the high expectations of society while earning its trust. In order to realize this ideal, Idemitsu Lubricants America follows Idemitsu Kosan in striving to do the following:
To perform a beneficial role in society by creating an environment where people trust each other and work together to realize, through business, the tremendous potential of "human beings".
To ensure that each employee develops into a reliable person and is respected in society, while upholding our vision, high ideals and engaging in mutual improvement through amicable competition
To attach great importance to our promises to customers and seek to be worthy of the trust vested in us by unfailingly fulfilling those promises.
Product Development:
Your success is our success!
Leaders in innovation and development, Idemitsu pioneered the original 0W20 Engine Oil found in so many of the vehicles on the road today.
With over 80% of the market for high performing, PAG (poly alkylene glycol) automotive refrigerant compressor lubricant and the top Continuous Variable Transmission fluid product on the market, you can't go wrong with trusting us with your product development needs.
Our advanced technology and superior chemical engineering allows us to specialize in developing products that are problem solvers, precision, niche products and lubricants to fulfill your special needs.
Manufacturing:
Always seeking the most innovative ways to save you money, Idemitsu opened it's state of the art blending and packaging facility in 1992, strategically locating it in Jeffersonville, IN. This centralized location incorporates convenient access to three major interstate highways, efficient rail and air transportation facilities and transportation resources provided by the Ohio River.
Quality Certifications and Awards:
Quality Certifications
Quality and Environmental Certifications available by request.
Approvals
Idemitsu Lubricants America is approved to provide product for over 75% of automotive manufacturers.
Awards
As a proud recipient of countless Supplier and Quality awards, Idemitsu continuously strives to create long lasting customer partnerships and provide world class customer service and quality.
ILA History
Committed to providing innovative solutions to U.S. companies Idemitsu Lubricants America Corporation (ILA) was founded in 1991 as Apollo America Corporation, a 100% subsidiary of Idemitsu Kosan. In 2006 Apollo America changed its name to Idemitsu Lubricants America to unify the Idemitsu name around the world.
Our parent company, Idemitsu Kosan (Japan), was founded in 1911 by Sazo Idemitsu,) and shares its rich history with Idemitsu Lubricants America, giving us a strong foundation and deep desire to be leaders in innovation and quality.
To learn more about Idemitsu Kosan and its founder, Sazo Idemitsu click here
Environment and Society
Based on respect for human beings advocated in our Principles of Management, we contribute to the realization of a sustainable society by doing the following:
Complying with applicable laws and regulations and respecting human rights and other international norms of behavior.
Conducting business by taking into consideration the interests of stakeholders including our customers, employees, and communities.
Mitigating the environmental impact of our business.